How to choose the resistance remote transmission pressure gauge?
Amber Song
The resistance remote transmission pressure gauge transmits the measured value to the secondary meter remote from the measuring point through the sliding resistance transmitter inside the instrument to realize centralized detection and remote control, and the instrument can simultaneously indicate the pressure locally ( Easy on-site process inspection). The instrument can also be connected with a diaphragm isolator (isolator) to form a resistance remote diaphragm pressure gauge, which can measure the pressure of strong corrosive, high viscosity and easy to crystallize medium.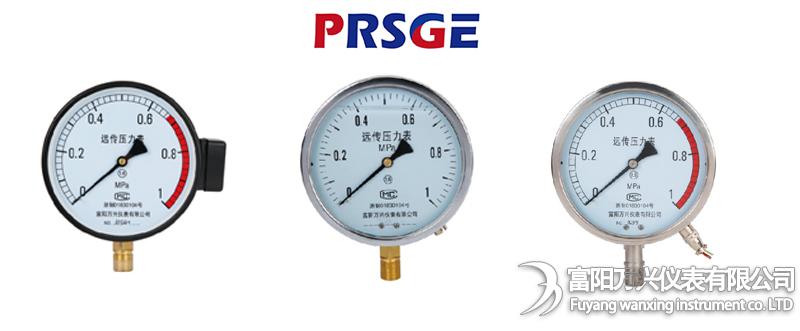 Pressure gauge with resistance transmitter suitable for measurement of steel and do not corrode copper alloy liquids,vapors and gases and other media.In addition , the instrument and to place direct pressure to the work of the sub-site inspection.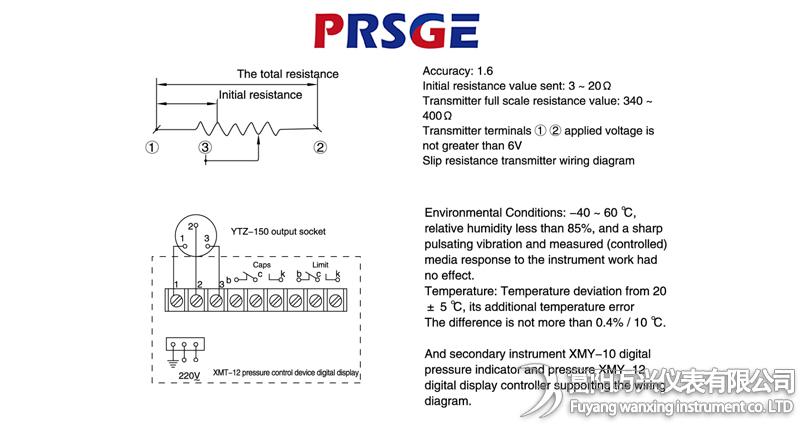 The instrument consists of a bourdon tube pressure gauge and a dash resistance transmitter,etc.components.
Most of the effects of mechanical instrument with the same general bourdon tube pressure gauges.Because the resistance transmitter is disposed in the gear transmission mechanism,produces deflection,resistance transmitter jib (brush)accordingly to deflect,because the brush glide on the resistor make changes in the second instrument also index the corresponding pressure value.

Note:The remote pressure gauge series also produced:vibration-resistant,stainless steel, ammonia type,electric contact type,diaphragm type.