What`s PP diaphragm pressure gauge?
Amber Song
PP pressure gauges are mainly for petrochemicals for PCB/LCD liquid filtration and for pressure gauges developed.
Diaphragm pressure gauge works shown,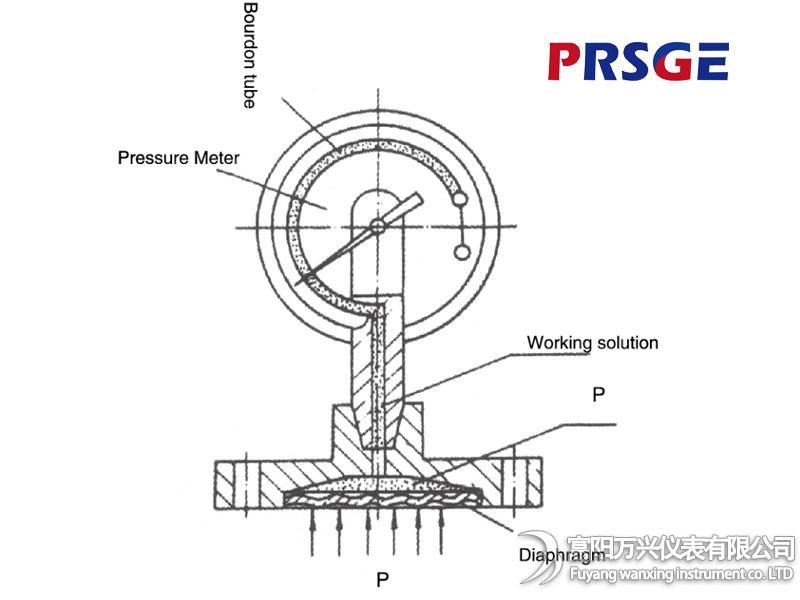 Due to its special material, it can resist corrosion and can measure high viscosity liquids and gases. It is widely used in chemical industry and mechanical chemical industry. Its joint material and body material are made of PP, but this also makes PP diaphragm pressure. The watch can not have a good high temperature resistance, its maximum temperature can only reach 60 ° C, which also limits the range of his use, and the conventional diaphragm pressure gauge has a large difference in high temperature performance.
Now PP diaphragm pressure gauges are widely used in mechanical equipment such as developing machines, washing machines, etching machines, pharmaceutical filtration equipment, etc. It is also because of its high corrosion resistance, high corrosive and high viscosity in these measured media. The field has been well used.
Moreover, since the outer casing of the PP diaphragm pressure gauge is integrally formed, this has a good function of preventing leakage and cracking. In the normal use process, the oil leaks, and the cracks are very few and almost impossible.
I hope the following parameter form will help you choose the PP diaphragm table.
| | |
| --- | --- |
| diameter | 60mm |
| pressure range | 0-1KG,2KG,4KG,7KG,10KG,15KG |
| Mirror | PC mirror or tempered glass |
| display | Double-sided, single-sided |
| shell material | PP engineering plastics |
| Cover material | PP frame spinning |
| Spring tube material | Phosphor bronze |
| Joint thread | 1/2NPT |
| Diaphragm material | Teflon, fluorinated rubber |